My little guy has just discovered the joy of the paper cutter.  He is only two, but cutting paper by sliding a "magic button" as he calls it is way more effective than his plastic kiddie scissors and maybe even a little safer as well.  Obviously I still hover over him while he uses it, but he seems to appreciate the autonomy that it gives him.  To celebrate the discovery of a new tool to use, we decided to do a little Halloween craft with some paper strips.
This one is super easy and can easily be made with things already in your house.  You could easily adapt it be any character or symbol, but we decided to go with a ghost.  I would say that this choice was on purpose but it was really more of a necessity due to lack of pages that were all one color scheme.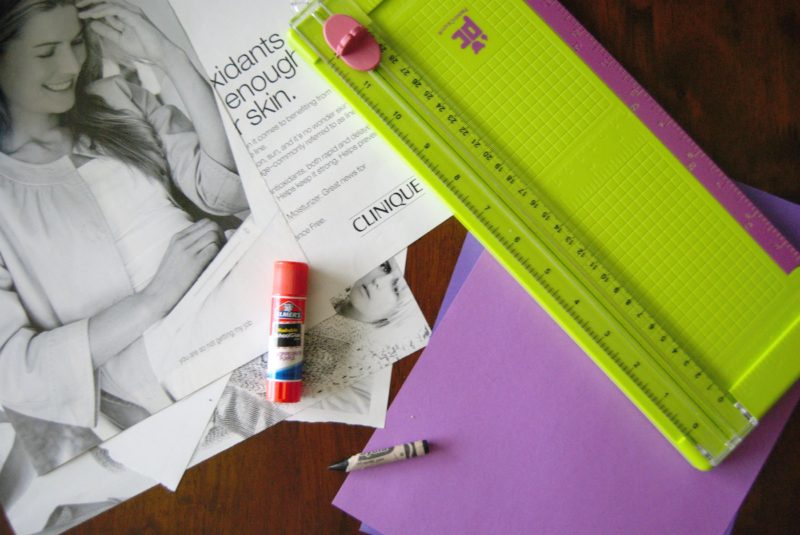 What you need:
magazine or scrap book paper
glue
construction paper
scissors/paper cutter
googly eyes (optional)
If you are using magazine pages, you will first need to go through and find pages that are all one color scheme.  I found that it was a lot easier to find pages that were mostly white.  Even a page mostly full of writing would work.  Colored pages were a lot harder to find, but different scrap book paper patterns in the same color family could also work.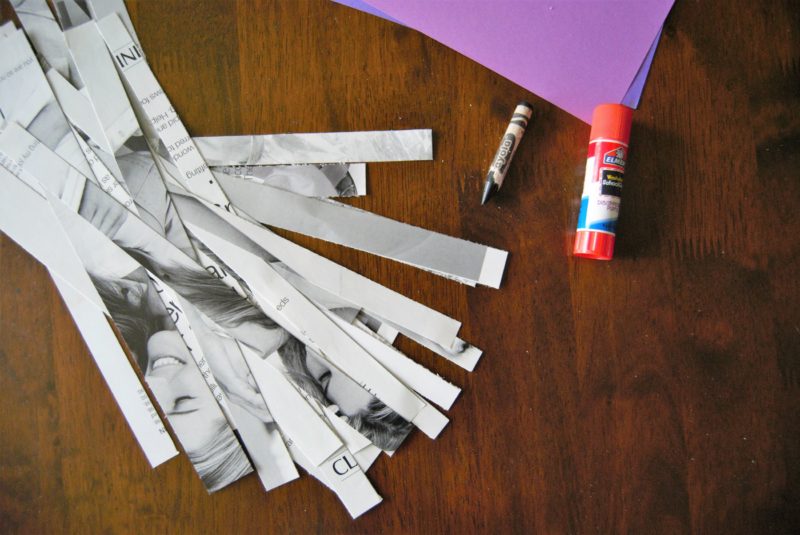 First you will need to cut your paper in to strips.  I made them all different widths but all the same length.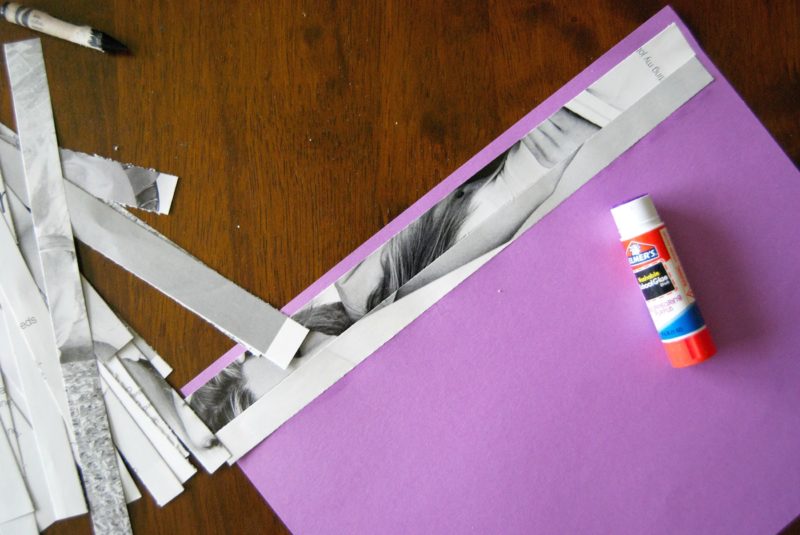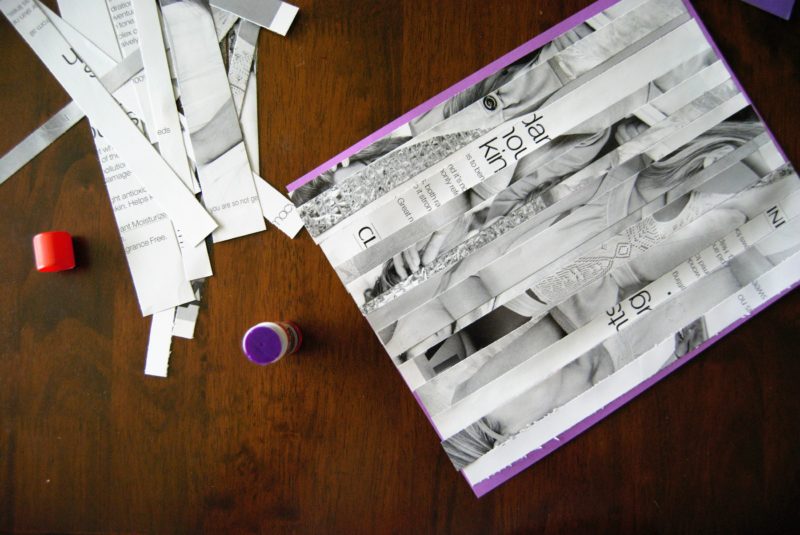 Next, glue the strips to paper making sure to cover the whole page.  I even layered some just to get the patterning that I wanted.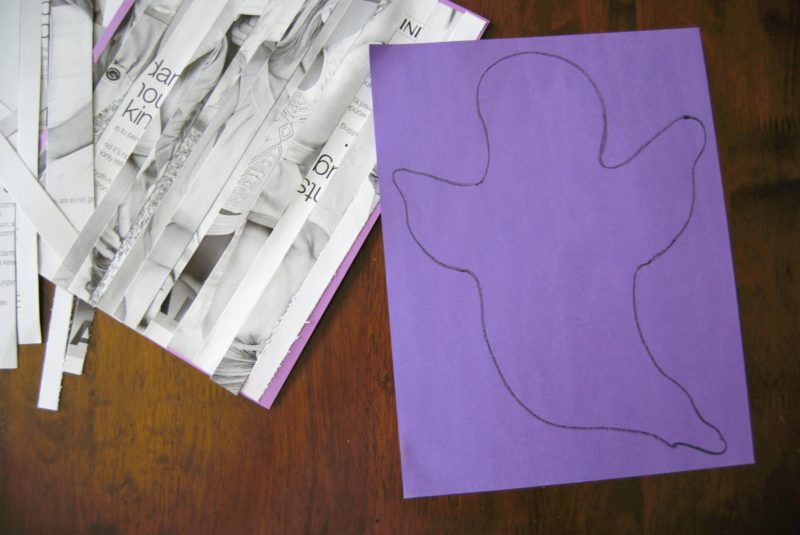 Finally, you will need another sheet of paper in the desired color you want to contrast  your ghost.  Simply draw the outline of the character that you want on to this paper.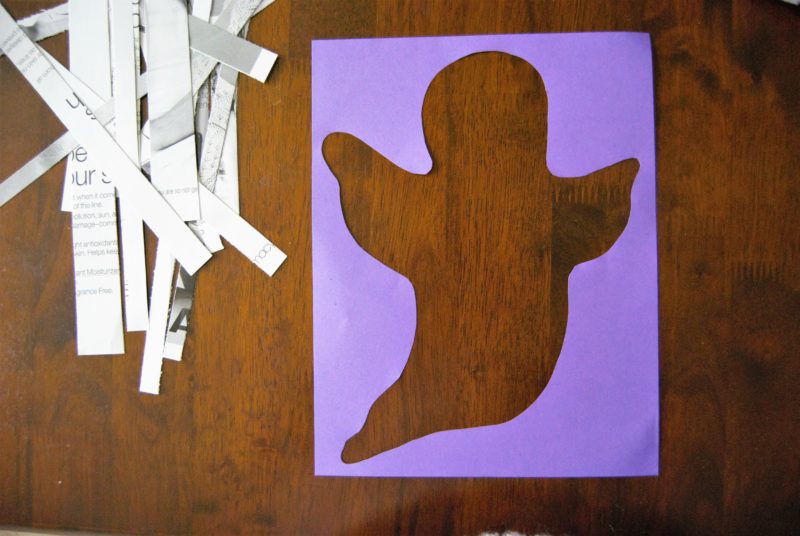 Next cut out the character, being sure to cut out from the center.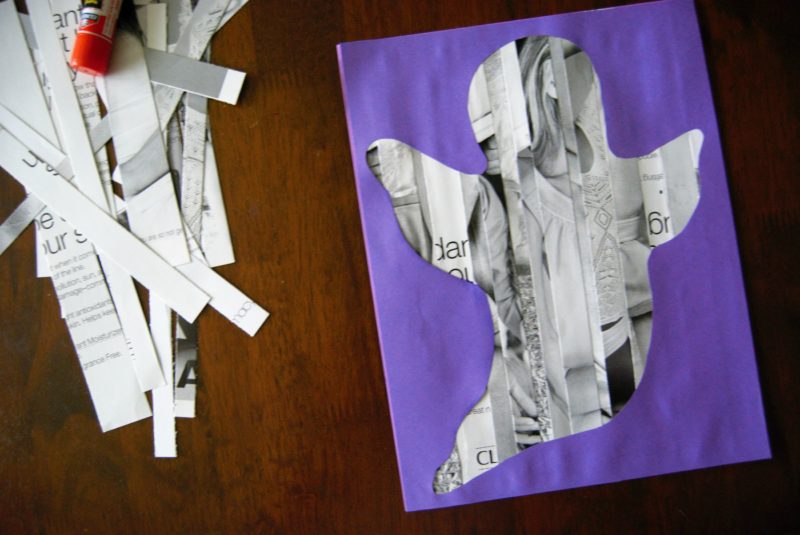 Place the cutout on top of your strips of paper and glue it down.  Its that easy!  All you have to do is put the finishing touches on!  I love this project because it is easy for every age, and it can be anything.  Even if I didn't have orange pages I could still use white and then use a translucent paint to make a cute pumpkin, a spider, or a a witch hat.  The possibilities are endless and it can be used for every holiday.